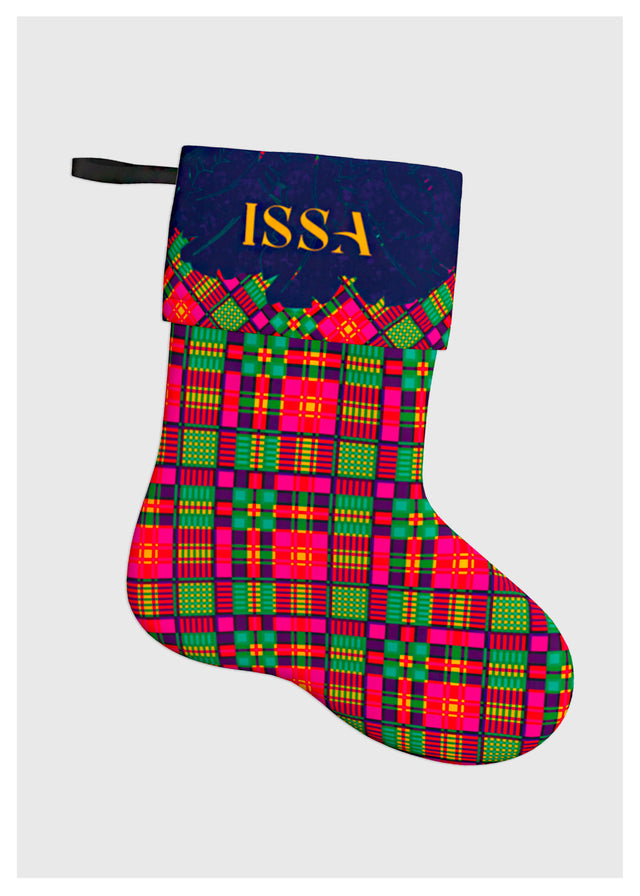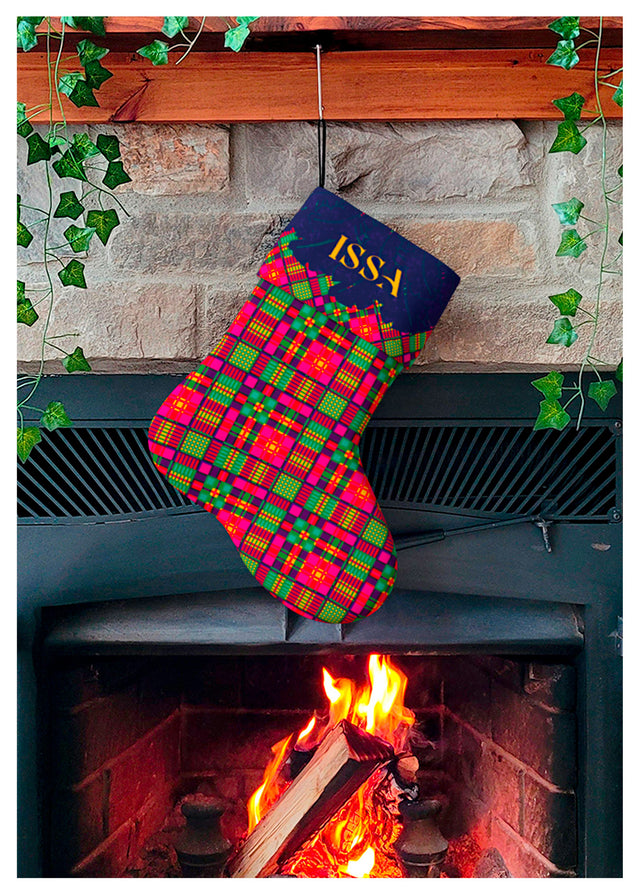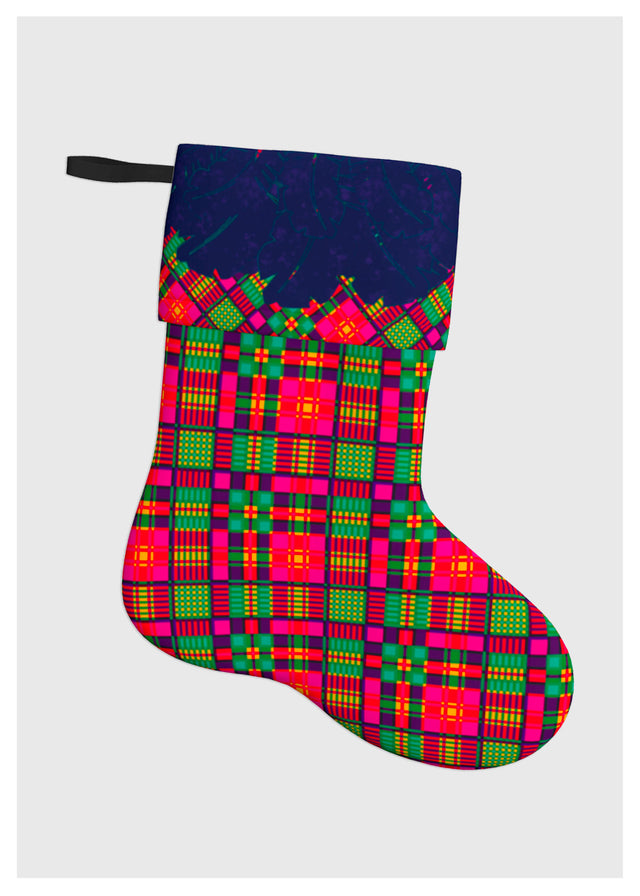 DECKED IN DOPENESS

Need help decorating your tiny apartment, or want to switch up the color scheme in your grand living room? digitalKENTE® holiday stockings are here to meet your need! Hand sewn and digitally printed on luxuriously soft and smooth polyester velveteen, this holiday stocking is for the life of the party!

Choose to order a plain stocking or personalize it with your name or the name of your bestie. Whatever holiday fun you're celebrating, these custom printed personalized stockings will lighten the mood and bring the joy!
Digitally Printed on all sides
Plush Velveteen Fabric 
Moisture-wicking fabric for indoor or outdoor use
Machine wash cold cycle
Tumble dry, low heat, or hang dry
18" tall x 14" wide

Made in America
Stockings are made to order. Allow 2–2.5 weeks for production and shipping. Email us at info@digitalKENTE.com with the Name(s) you would like printed on each stocking.