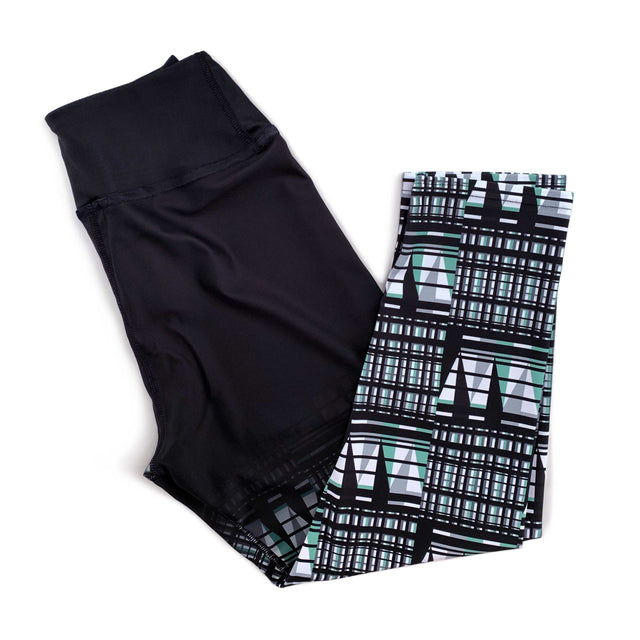 CHIC, SOFT & DURABLE
Our polyester/spandex yoga leggings will never lose their stretch and provide that support and comfort you need in a one-of-a-kind printed design. Their versatility is like no other. Dress them up with your favorite riding boots, or rock them in the next yoga class. Sweat all you want, the sweat-wicking poly-spandex fiber won't show how hard you worked! 
P.S. This style of legging has a hidden pocket in the back
Available in size XS–XL and Plus Size 2XL–6XL
HIGH waistband, tucks in the tummy, flattens the belly
Fabric: 82% polyester, 18% spandex
Four-way stretch for flexibility and comfort
Printed design All Over
Machine wash cold, delicate cycle and hang to dry preferred
An inner pocket is sewn into the back waistband seam. It's a small pouch large enough for your keys or cards.
Made in America 
The model pictured is a size 2XL, modeling size 2XL Yoga Pant, she is 5'4" and fits a 22–24 US pant size

This product is made to order. Allow at least 2 weeks for on-demand production and shipping time.
More about our #Blk&Grn print:
digitalKENTE® Blk&Grn print was created for a special expo that was to be hosted by the Black-owned skincare e-store BLK + GRN. Though the event did not happen in our home base of Chicago, IL, we were pleased with how this digitalKENTE print provided neutral hues in contemporary combinations and a sleek vibe with the ombré touch.