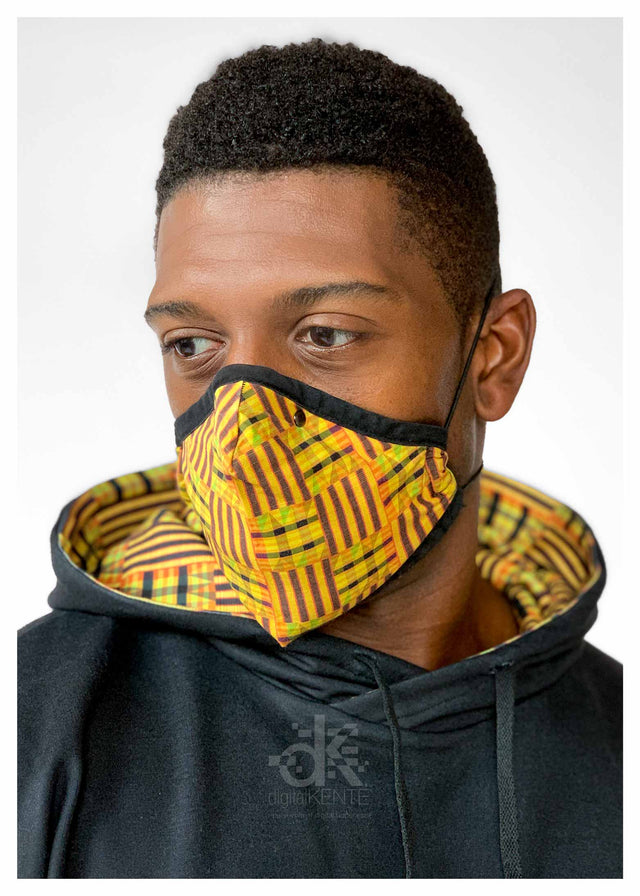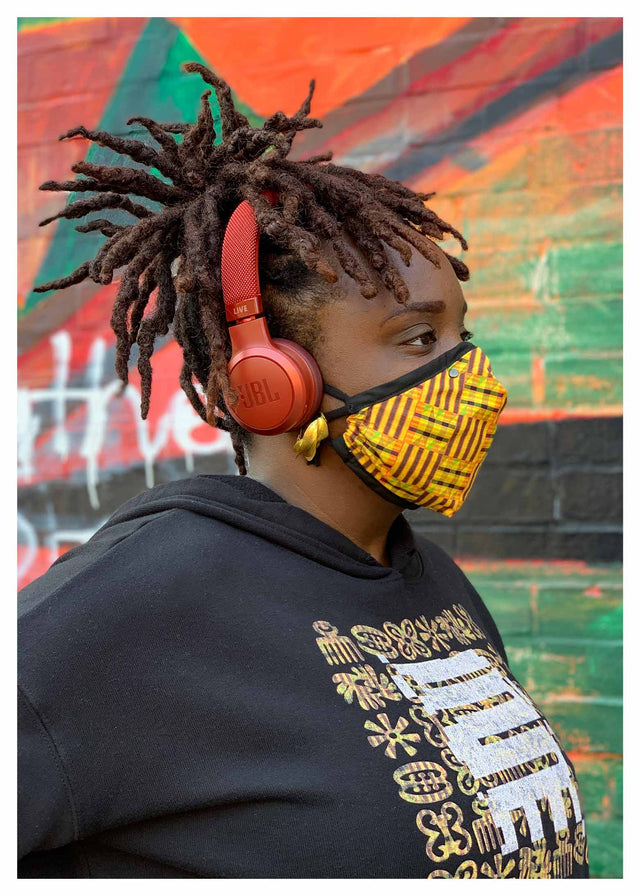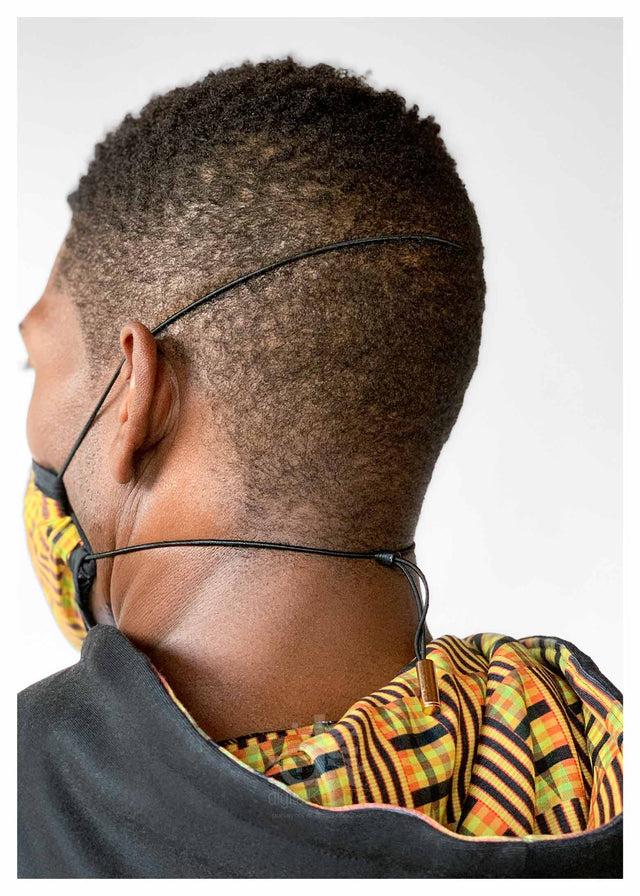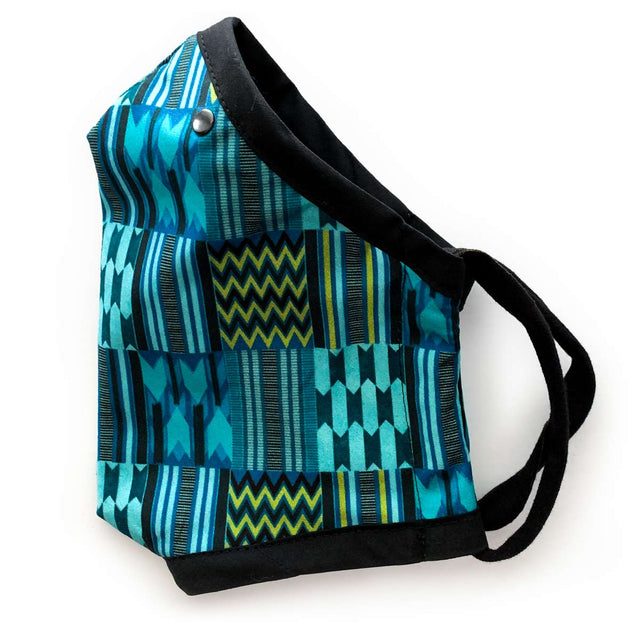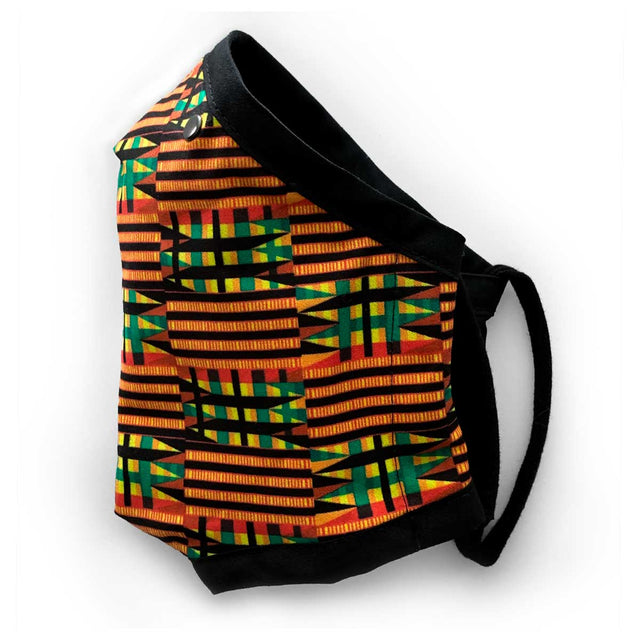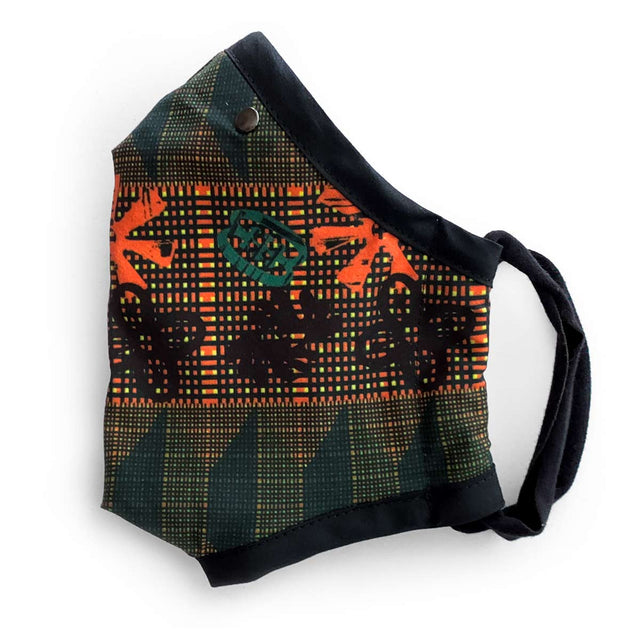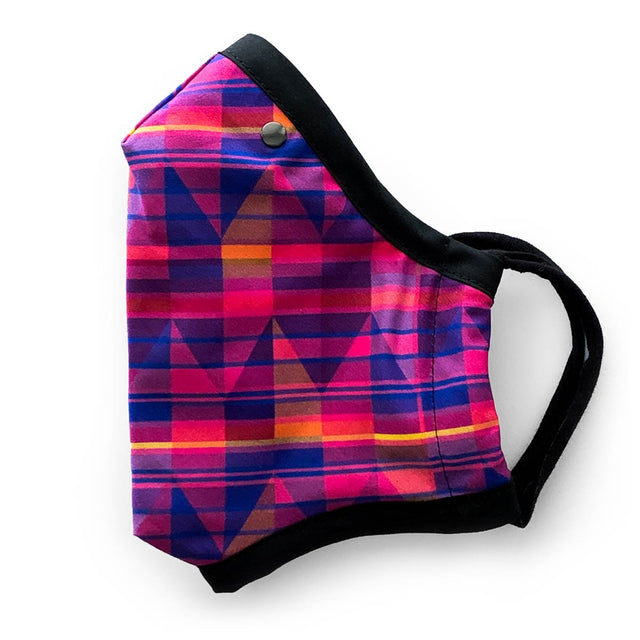 HEAVILY PROTECTIVE, VERSATILE TAILORED FIT
From the office to the grocery store, to your morning walk, to curbside pickup, you'll need protection for your face in 2020 and beyond. The digitalKENTE® Dual-Flex Fashion Face Mask - Industrial Fit is here to suit your need. The adjustable elastic cord fits snugly around your head or your neck for a comfortable but secure fit. A metal nose bridge is included and sewn into the mask layers to prevent fogging of glasses. Each face mask is created with 2 layers of 200-thread count 100% organic cotton fabric. This allows the mask to be lightweight and breathable. The fabric is printed using ecologically-safe dye transfer sublimation inks that provide vibrant color and strong wash durability. Wear this mask all day long while fighting viruses, shielding cold weather, or simply keeping your germs away from others. 
Printed on the outside and the inside 
Printed Outer & Inner Fabric: 100% organic cotton
Filter Pocket: special interior pocket with 1 filter included for extra protection

Adjustable

Elastic Cord fits around your head - Optional

Adjustable 

Soft Stretch Cords for ear loops 

Metal Nose Bridge for a snug fit

Available in 4 sizes for Adults and 3 sizes for Kids

HAND WASH ONLY in hot water
Line Dry/Hang-to-dry preferred 
Printed in Canada, finished in America, hand-sewn and tested in the Windy City, Chicago, IL
This product is made to order. Allow at least 2 weeks for on-demand production and shipping time.