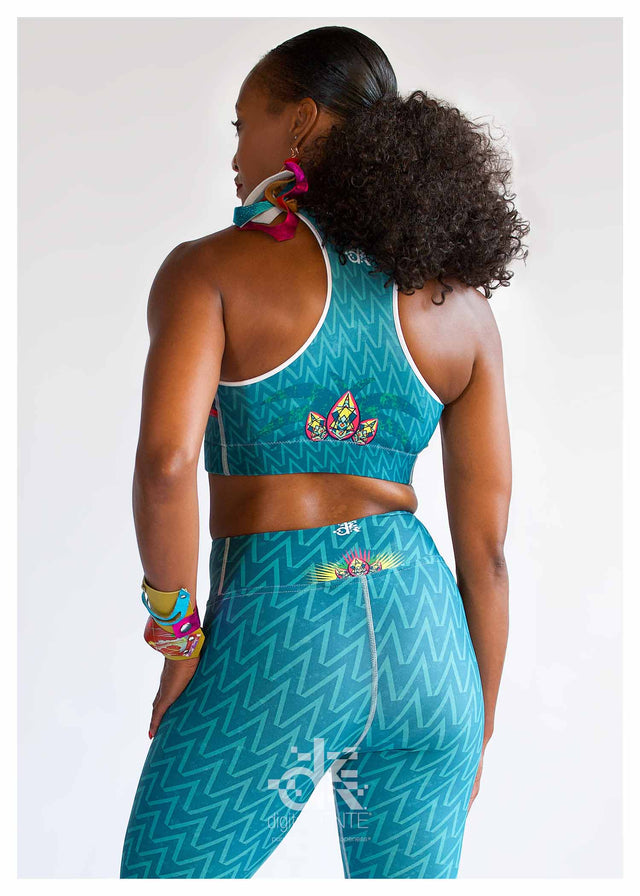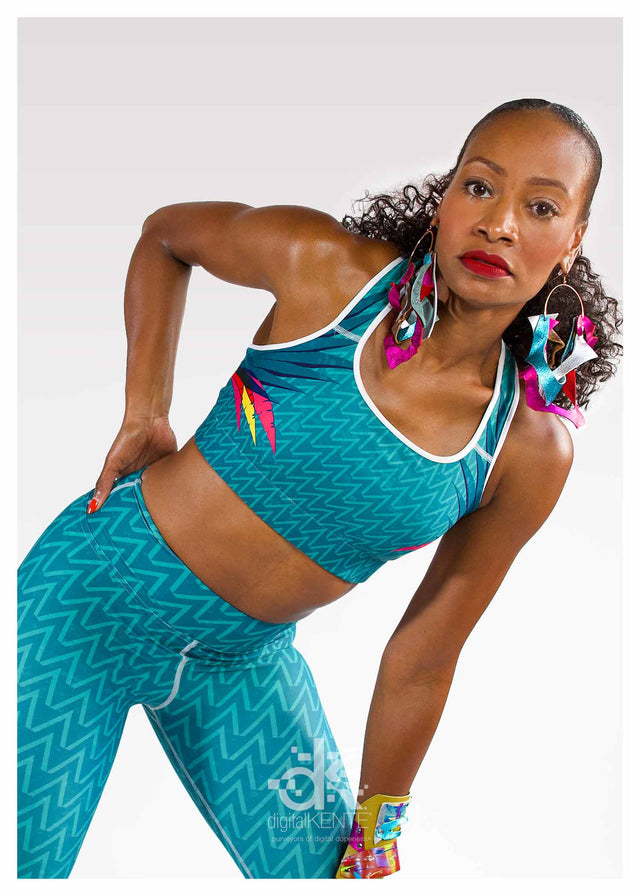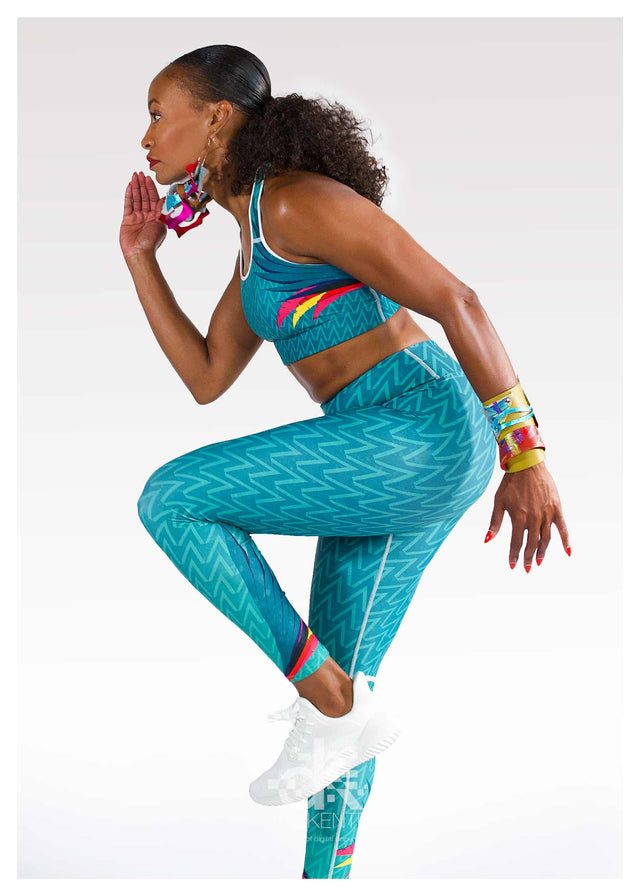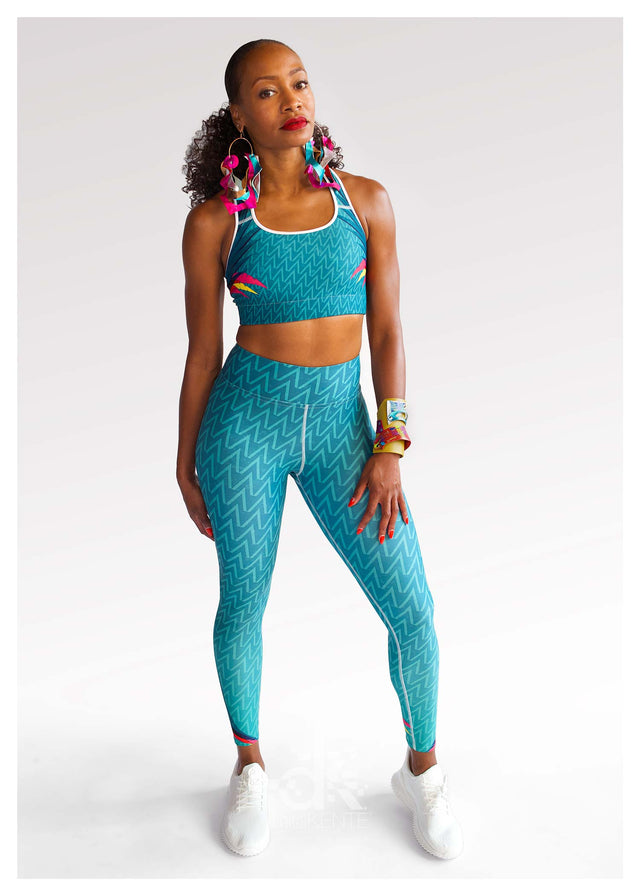 STYLISH SUPPORT, UNMATCHED COMFORT
Our poly-spandex yoga bras will never lose their stretch and provide the support and comfort you need in a one-of-a-kind printed design. They are made from moisture-wicking fabric that stays dry during low and medium-intensity workouts. The bra has support material in the shoulder straps, double layer front, and a wide elastic band to ensure constant support. Sweat all you want, the poly-spandex fiber and unique surface design won't show how hard you worked!
Available in size XS–XL Plus Size 2XL
Scoop neckline and racerback
Fabric: 82% polyester, 18% spandex
Four-way stretch for flexibility and comfort
Best for A–D cups
Machine wash cold, delicate cycle, and Hang-to-Dry preferred
Made in America
Model is wearing a Medium Yoga Bra, and her US bra size is 34B

This product is made to order. Allow at least 2 weeks for on-demand production and shipping time. 
About our #KubanivalTropikal print:
Our NEW Kuba-nival Tropikal print is a celebration of Caribbean carnival culture! We were inspired by all the juicy colors and textures of the Caribbean islands, their history of enslaved Africans, madras prints, and tropical fruits. Discover hints of kuba textile motifs layered with bright madras-inspired plaids and carnival-like winged feathers within this yoga bra design. Kuba textiles originate from the Democratic Republic of Congo, one of many areas where Africans were taken from as slaves to work the sugar cane fields in the Caribbean islands. The triangular motifs of kuba textiles are known to be extremely elaborate and complex. Raffia cloth is transformed by women to create unique designs for their ceremonial events and elite royalty. Feel regal in this richly colorful, intricate print design!