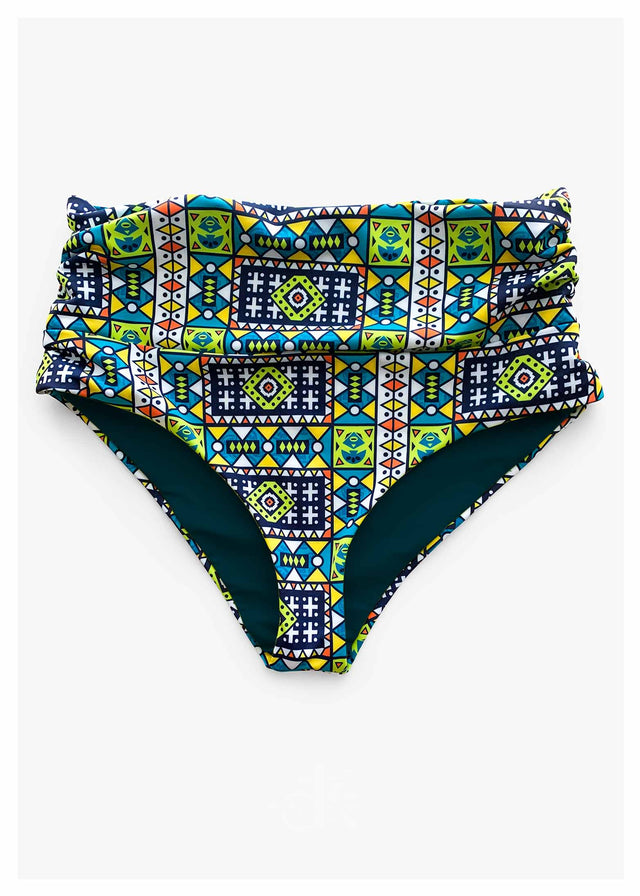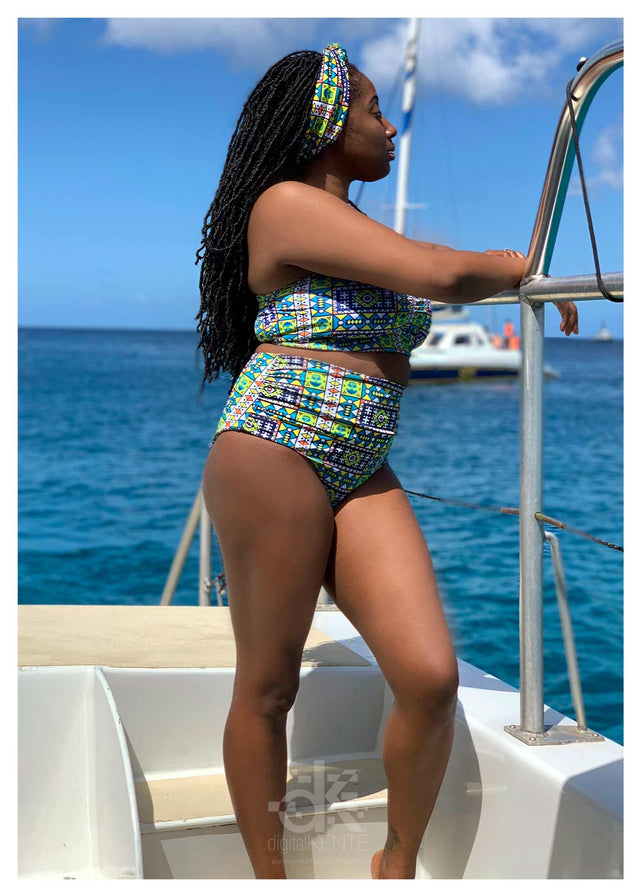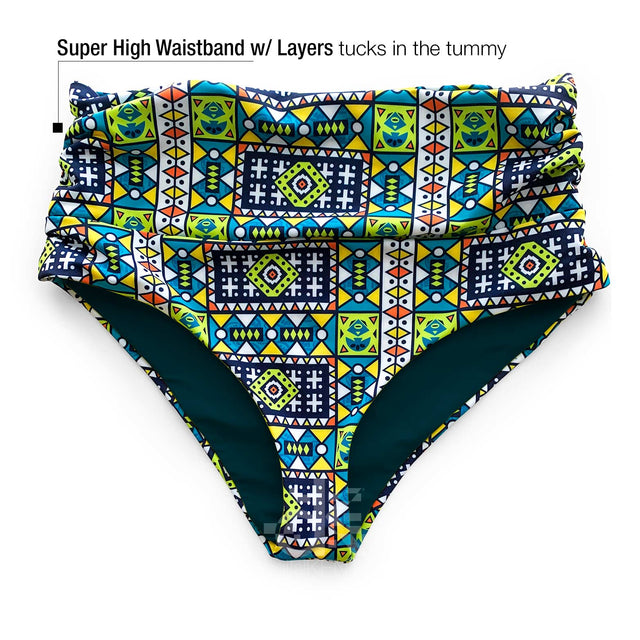 HIGH-WAIST HOTNESS + SPORTY SUPPORT
Sustainability looks great on you! Welcome our NEW Sporty Bikini Bottom, made with recycled poly-spandex. The Sporty Bikini Bottom pairs well with our NEW Sporty Bandeau. Put it on before your roller skate ride, and end the day on the beach, or at a beach party at night. Rock it how you like it, under your favorite cut-off shorts, or pair it with our NEW Beach Sarong. Swim or play all you want, the recycled poly-spandex fiber and unique surface design won't show how hard you worked!
Available in size XS–XL Plus Size 2XL–3XL
Super High Waistband, Flattens the Tummy
In our Chicago stock and ready to ship out within 1–2 business days
Fabric: 74% Recycled Polyester / 26% High Clo Spandex
Four-way stretch for flexibility and comfort
Machine wash cold, delicate cycle, and Hang-to-Dry preferred
Made in America
Model is wearing a Small Bikini Bottom, and her US pant size is 6
About our #BahiaBeach print:
Our NEW Bahia Beach print is a celebration of Afro-Brasilian carnival culture! The print structure is inspired by samakaka fabric which originates from Angola from the Muila tribe in southern Africa. We pay homage to Ilê Aiyê, the historic carnival block from Salvador, Bahia, Brasil which you can see in the geometric shape clusters that resemble their tribal mask brand mark. The bright colors in this yoga legging print are a nod to the Brasil flag, the beautiful turquoise beach water, and the electric sounds of samba music. Move boldly while wearing this Afro-brasilia print!