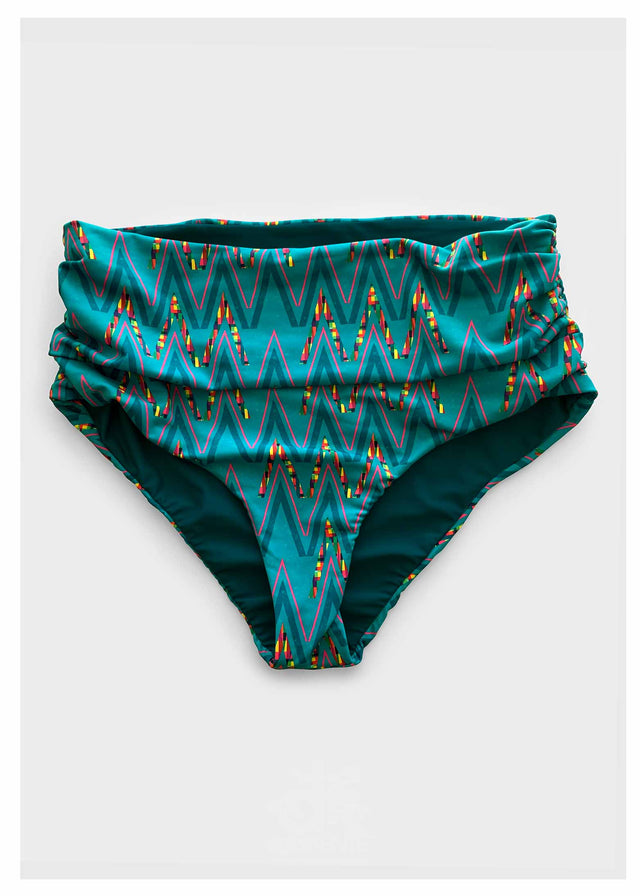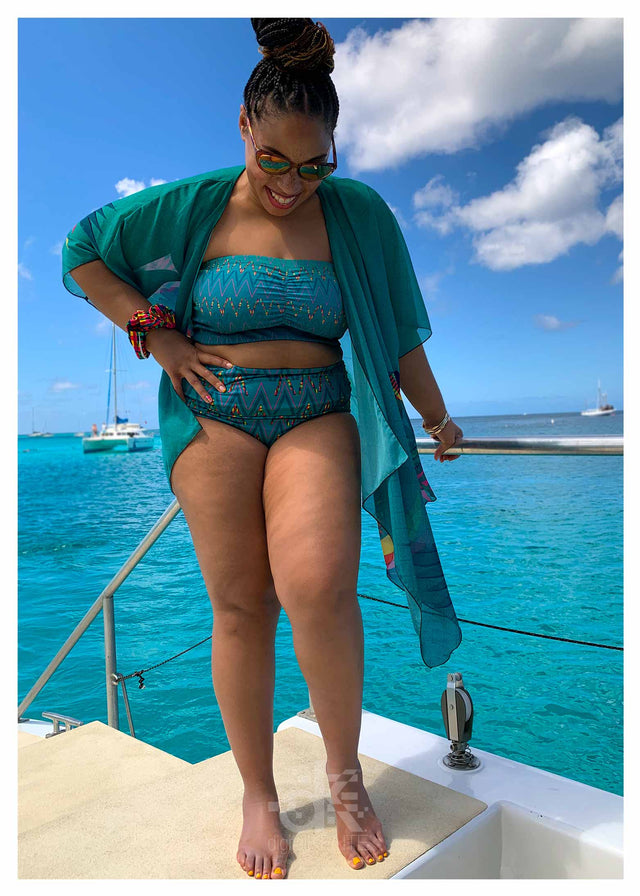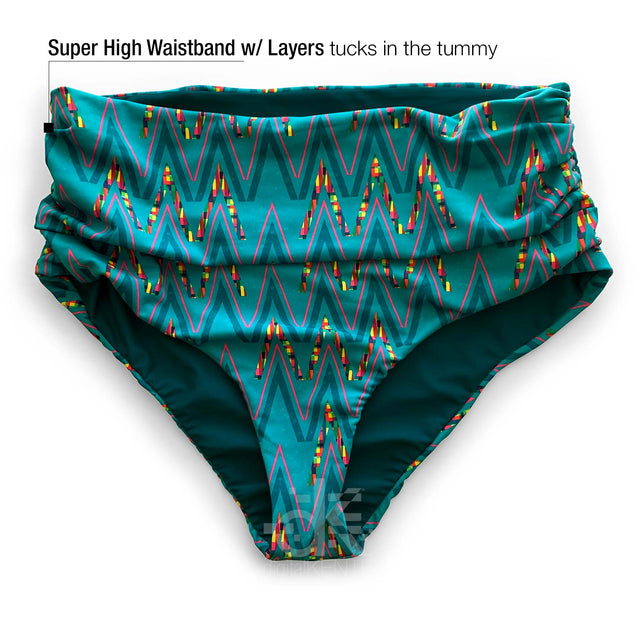 HIGH-WAIST HOTNESS + SPORTY SUPPORT
Sustainability looks great on you! Welcome our NEW Sporty Bikini Bottom, made with recycled poly-spandex. The Sporty Bikini Bottom pairs well with our NEW Sporty Bandeau. Put it on before your roller skate ride, and end the day on the beach, or at a beach party at night. Rock it how you like it, under your favorite cut-off shorts, or pair it with our NEW Beach Kimono. Swim or play all you want, the recycled poly-spandex fiber and unique surface design won't show how hard you worked!
Available in size XS–XL Plus Size 2XL–3XL
Super High Waistband, Flattens the Tummy
In our Chicago stock and ready to ship out within 1–2 business days
Fabric: 74% Recycled Polyester / 26% High Clo Spandex
Four-way stretch for flexibility and comfort
Machine wash cold, delicate cycle, and Hang-to-Dry preferred
Made in America
Model is wearing a Large Bikini Bottom, and her US pant size is 12
About our #KubanivalTropikal print:
Our NEW KubaNival Tropikal print is a celebration of Caribbean carnival culture! We were inspired by all the juicy colors and textures of the Caribbean islands, their history of enslaved Africans, madras prints, and tropical fruits. Discover hints of Kuba textile motifs layered with bright madras-inspired plaids in this zig-zag motif. Kuba textiles originate from the Democratic Republic of Congo, one of many areas where Africans were taken as slaves to work the sugar cane fields in the Caribbean islands. The triangular motifs of Kuba textiles are known to be extremely elaborate and complex. Raffia cloth is transformed by women to create unique designs for their ceremonial events and elite royalty. Feel regal in this richly colorful, intricate print design!